"ARS LONGA, VITA BREVIS"
History is often recounted with big books and explanations of boggling complexity. We'd like to challenge that model—and ourselves—by addressing major themes in a concentrated format and using just ten archival documents or ten historical objects.  This is the idea behind our online lecture series: brief showcases of fun, fascinating archival finds. 
Every Tuesday, Friends of the Medici Archive Project are treated to the Tuesday Ten Talks led by MAP scholars. On occasion, we partner with other institutions to shake things up a bit and keep everyone on their toes.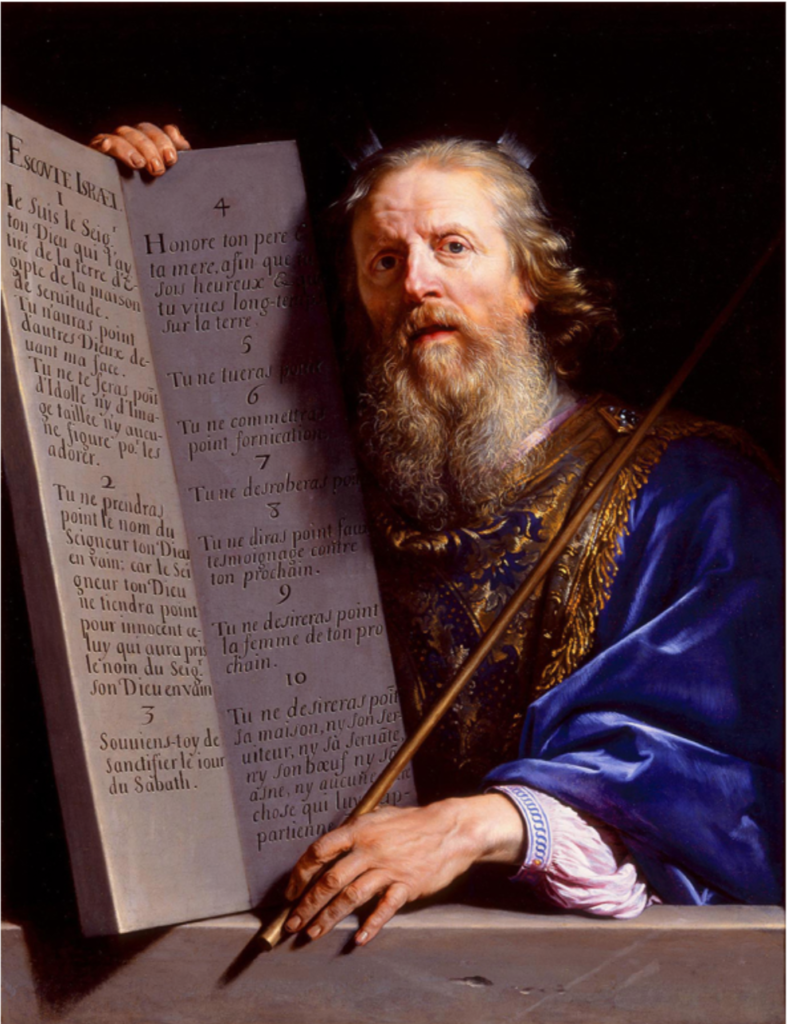 ℑℑℑ
What's in store for 2022:
Tuesday Ten Talks, spring edition
*
February 15 – David Ekserdjian
The Italian Renaissance Altarpiece in Our Time
*
February 22 – Babette Bohn
Rediscovering the Women Artists of Bologna
*
March 1 – Diego Pirillo
Renaissance Refugees:
Religious Migrations in Early Modern Italy
*
March 8 – Marcello Simonetta
The Gianfigliazzi Papers:

A New Source About Duke Cosimo's Ciphers and Spies
*
March 15 – Timothy McCall
Renaissance Men's Fashion: Ten Decisive Details
*
March 22 – Alison Brown
Piero di Lorenzo de' Medici: Playing the Role of Prince in a Republic
*
March 29 – Patricia McCobb
Diomede Leoni and his Horti Leonini in San Quirico d'Orcia
*
April 5 – Fikri Cicek
A Circulation of Chemical Medicine from the Tuscan Court to Ottoman Syria and Kurdistan:
Recipes, Practitioners, and Artisans, 1613-1639
*
April 12 – Elizabeth Cleland
Catherine de' Medici and Her Valois Tapestries
*
April 19 – Robert Simon
*
April 26 – Rebecca J. Long
*
May 3 – Janis Bell
Leonardo Manuscripts in Milan:
Mystery, Murder, the Medici, and Missed Opportunities
*
May 10 – Adelina Modesti
The Strategies of Female Patronage:
Vittoria della Rovere, Grand Duchess of Tuscany
*
May 17 – Joel Schwindt
Monteverdi and Striggio's Orfeo:
Modern Music, a Pre-Modern Play, and an Academy in Search of an Idealized Past
*
May 24 – Elizabeth Pilliod
*
May 31 – Sheila Barker
Ten News Stories about Bernini: An Early Journalistic Celebrity
*
June 7 – Sabine Van Sprang
Theodoor van Loon, a Forgotten Talent between Rome and Brussels
*
June 14 – Brian Sandberg
*

June 21 – Johanna Vernquist
Poet-Philosopher Gaspara Stampa and the Early Modern Debate on Love
*
June 28 – Robin O'Bryan
*
July 5 – Sheryl Reiss
*
for Jan. 2021- July 2022 with a $65 donation
Not a Friend yet? Join us!
ℑℑ
ℑℑℑ
Previous Talks
September 22, 2020: Alessio Assonitis – MAP
The Life of Cosimo I de' Medici in Ten Documents
September 29: Sheila Barker – MAP
Did Flowers Have a Renaissance?
Ten Insights into Early Modern Botany and Gardening
October 6: Mark Spyropoulos – MAP
Ten Steps to Recovering Lost Music of the Medici
October 13: Alessio Assonitis – MAP
 Ten Astonishing Documents in the Medici Archives:
Fake News, Incredible Events, Mind-Blowing Marvels
October 20 : Cristiano Zanetti & Sheila Barker
*co-organized by TACITROOTS*
 Galileo Between Craft and Court: A Constellation of Ten Documents
October 27 : Gabriele Mancuso – MAP
 A Visit to Ten Spaces in the Florentine Ghetto
November 3: John T. Spike
Amazing Grace: Caravaggio's Later Paintings
November 10: Alessio Assonitis – MAP
*Hosted by the Grolier Club*
Cosimo I de' Medici: Bibliophile and Grand Duke
November 17: Maurizio Arfaioli – MAP 
Strange Weapons, Strange Users: Ten Highlights from the Medici 'Armory'
November 24: Sheila ffolliott – MAP
Catherine de' Medici: Ten Revealing Letters about an Accidental Queen
December 1: Sheila Barker – MAP
*Hosted by GemX*
Tales of Potable Gold, Pregnancy Stones, and Other "Pearls" from the Medici Archives
December 8: Aimee Ng & Alessio Assonitis
*co-Organized with the Frick Collection*
Casting the Medici:
Ten Famous Medici in the Scher Collection of Commemorative Medals
December 15: Brendan Dooley – MAP
The World (According to Early Modern News Reports)
December 22: Alessio Assonitis and MAP Staff
What the Medici Ate:
Ten Menu Suggestions for the Holidays
January 5, 2021 : Carla D'Arista – MAP Series Author
Botticelli and the Pucci-Bini Wedding of 1484
in Ten Documents
January 12 : Sheila Barker – MAP
  *Hosted by the Grolier Club*
Cristofano Bronzini on Women's Dignity and Nobility:
a Monument of 17th-Century Feminism 
January 19: Łukasz Hajdrych 
"That she bewitched my son…"
Poland's Early Modern Witch-Trials
January 26: Tamar Herzig 
The Life of a Jewish Artist in the Renaissance
February 2: Antonia Fondaras – MAP
Piero di Cosimo's Santo Spirito Visitation Altarpiece in 10 Questions
February 9: Philip Mansel
Louis XIV and the Power of Women
February 16: Sheila Barker – MAP
Ten Recent Discoveries About Artemisia Gentileschi
February 23: Negar Rokhgar
Early Modern Visions of Persia: Ten Objects in Italian Collections
March 2: Gabriele Mancuso – MAP
Ten Famous (and not-so-famous) Jews in the Medici Archive
March 9: Jesse Locker
Ten Images from the Last Will and
Testament of Luca Riva, A Deaf Artist in Spanish Milan
March 16: Sheila Barker – MAP
Co-Organized by the Edinburgh Early Modern Network
Plague, Art, and Empathy in an Age of Individualism:
Raphael's 'Pathosformel'
March 23: Maurizio Arfaioli – MAP
The Memory of the Condottiere: 
Giovanni de' Medici ('Giovanni of the Black Bands') in the Medici Archives
March 30: Mark Spyropoulos and Vox Medicea – MAP
The Forgotten Sacred Music of the Medici
April 6: Carole Dagher
Lebanon in Italy, Italy in Lebanon, Part I:
The 1613-1615 Stay of Prince Fakhr-el-Din at the Medici Court
April 13: Julia Vicioso – MAP
The Arrival of Renaissance Architecture in the New World
April 20: Gregory Buchakjian
Lebanon in Italy, Italy in Lebanon, Part II:
Italian Baroque Paintings in Beirut
April 27: David Drogin
Medieval and Renaissance Bolognese Professors' Tombs:
Images of Authority 
May 4: Sheila ffolliott – MAP
Caput Mundi: The Medici in Rome 
May 11: Linda Wolk-Simon
Ten Meditations on Bronzino's Portrait of Andrea Doria
(Or, Why It Is Not a Portrayal of Neptune)
May 18: Corey Tazzara
Tolerance and Trade in Livorno, 1600–1750
May 25: Beth Glixon
A Father and Daughter Speak: Giulio and Barbara Strozzi's Opus 1
June 1: Lorenz Böninger
*Hosted by the Grolier Club*
Niccolò di Lorenzo della Magna: the Social World of Renaissance Printing
June 8: Brian Brege
The Empire That Wasn't: The Grand Duchy of Tuscany's Global Ambitions
June 15: Alexander Röstel
The House and Collection of Giuliano, Antonio and Francesco da Sangallo
June 22: Sheila Barker – MAP
'The Immensity of the Universe": Giovanna Garzoni in Ten Documents
June 29: Alessio Assonitis – MAP
Notes from the Director: the Future of the Renaissance
August 31: Carlo Falciani
The Medici: Portraits and Politics, 1512–1570
September 7: Kate Lowe 
Consciousness of the World: A Papal Official in 1590s Lisbon
September 14; Stephen J. Campbell
Towards a New Geography of Art in Italy, 1400–1600
September 21: Rosamond Mack
Verrocchio's Art of Dressing: Sculpture Traditions Updated 
September 28: Ross King
The Bookseller of Florence:
The Story of the Manuscripts that Illuminated the Renaissance
September 30: Özden Mercan
An hors-série lecture co-organized with the Levantine Heritage Foundation
From Constantinople to Livorno:
Merchants, Migration, and Transfer of Technologies
October 5: Lorraine Karafel 
Tapestries for a Medici Pope: Raphael's Grotesques for Leo X
October 12: Jennifer Sliwka
A Florentine Vision of Paradise: Recontextualizing Francesco Botticini's Assumption at the National Gallery
October 21: Natalie Tomas
A Life in Letters:
Maria Salviati de' Medici as Wife, Widowed Mother and Lady Dowager
November 2: Carol M. Richardson
Bernini's Revenge? Art, Sex and Religion in St. Peter's, Rome
November 9: Rebekah Compton
Art for Hermits: Medici Devotion and the Camaldolese Order
November 16: Jonathan Ligrani
The Residue of Performance:
Scribal Symbols, Print Standardization, and the Florentine Madrigal
November 23: Michelle O'Malley
Botticelli and Workshop Management in the Renaissance
November 30: Anthony Russell
The Rewards of Virtù and the Religion of Art in Vasari's Lives: The Case of Fra Angelico and Fra Filippo Lippi
December 7 :  Kirstin Noreen
The Sancta Sanctorum in Rome and the Reframing of the Middle Ages in the Renaissance
December 14:  Ethan Kavaler
Sex and Death in Renaissance Kassel: The Remarkable Tomb of Philip the Magnanimous
December 21:  Thomas Golsenne
Carlo Crivelli and Mystical Materialism in 15th-Century Italy
December 28:  Sara Mansutti
Cosimo Bartoli in Venice:
Humanist, Cultural Broker and Informer in the Service of the Medici
January 4: John Henderson MAP
Imagining the Pox in Renaissance Italy
January 11 : Erin Giffin
The Holy House of Loreto and Its International Replicas
January 18: André Belo
The Arrest of the False King Sebastian by Ferdinando I de' Medici in 1601
January 24 : Dennis Geronimus, Martin Kemp, Catherine Puglisi, Robert Simon, and Alexander Röstel
A Roundtable Discussion on Botticelli's Man of Sorrows
January 25 : Elizabeth Currie
Fashion Hits and Misses during the Reigns of the First Medici Grand Dukes
February 1 : William Connell
The Secretary's Last Rites:  Machiavelli on his Deathbed
February 8 – Joseph Eliav
Ten Queries about Renaissance Galleys
ℑℑℑ