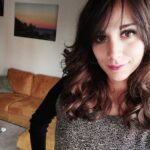 Anna Malgeri completed her BA and MA studies summa cum laude in history at the University of Florence in 2017 with a thesis on 18th-19th century Tuscany Jewry. She is a high school teacher and a poet. Her book of poems Abbracciami Israele was published in 2020. For more information about her see https://unifi.academia.edu/AnnaMalgeri.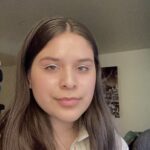 Zaida is a senior at the University of California, Santa Barbara pursuing a bachelor's degree in History of Art & Architecture and a minor in Poverty, Inequality, and Social Justice. Previously, She interned with the Brooklyn Museum, and through The Association of Research Institutes in Art History, interned for the Metropolitan Museum of Art, the Canadian Center for Architecture, The Clark Art Institute, and the Yale Center for British Art. Currently, she is studying art and photography in Florence while also interning with the Medici Archive Project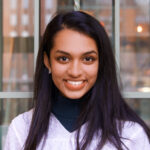 Swetha Ganeshkumar is a junior at the University of Minnesota majoring in Finance and minoring in Business Analytics at the Carlson School of Management. She is from Minnesota and is studying abroad in Florence for one semester. In her free time, she is involved with her business fraternity Delta Sigma Pi and an organization called THRIVE.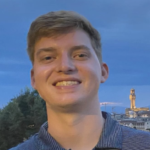 Noah Dasinger is currently a second-year master's student at the University of Georgia, where he studies early Renaissance sculpture and the Medici. He joined the Medici Archive Project in June of 2021, where he worked alongside the director Dr. Alessio Assonitis. His duties included transcription, indexing, and cataloging documents uploaded onto MIA. His thesis entitled "Symbolic Epigraphy and the New Rome: Humanist Capitals on the Tomb of Leonardo Bruni" will address the connections between the revival of antique-styled Latin epigraphy and the growing influence of Romanesque manuscripts on the writings of Leonardo Bruni and the inscriptions Bernardo Rossellino. His work will shed light on the peculiarities of quattrocento epigraphy, addressing their semiclassical appearance, as opposed to their direction imitation of antique letterforms.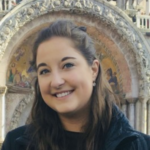 Alison Holdsworth is currently pursuing a Master of Arts in Art History at American University in Washington, DC. She joined the Medici Archive Project in January of 2021, where she worked alongside a team of fellow graduate students for Dr. Gabriele Mancuso within the Eugene Grant Jewish History Program. Their tasks included collecting and cataloguing images and objects for an upcoming exhibition at the Uffizi Gallery in Florence, Italy. Most recently, Alison has also accepted a position to intern for Dr. Sheila Barker at MAP within the Jane Fortune Research Program on Women Artists. Alison's own interests involve the work of women artists of the Italian Renaissance, material culture of the period, and somaesthetics. Her thesis focuses on Northern Italian portraits of women (1480-1600) and the evocation of the sense of touch to suggest female agency in those works. She had the wonderful opportunity to travel to Italy this summer for thesis research after being awarded the Carol Bird Ravenal Travel Award in Art History as well as a College of Arts and Sciences Student Research Award by faculty at American University.
Emma Iadanza is a senior at Vassar College, where she is double majoring in Art History and Medieval and Renaissance Studies. Her focus is patronage in 15th century Italy, namely pageantry and ephemera in Medicean Florence. Her current research centers on the patronage of the Pazzi family and their competition with the Medici before the infamous conspiracy of 1478. She has worked as an assistant in Vassar's Archives and Special Collections since her freshman year, where she has assisted with classes and exhibitions. She was recently awarded the Beinecke Scholarship, which will fund her graduate studies in Art History.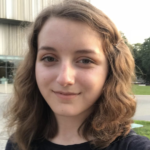 Olivia Marcum is a senior at Centre College, double majoring in Art History and Studio Art with a concentration in oil painting. She has been awarded the J. Graham Brown Fellowship from Centre (her undergraduate institution). Her research interests include the activities and social contexts of early modern women in Europe, and the lives and works of early modern female painters. She is currently researching the studio practice of Artemisia Gentileschi in Florence. Next year, she will begin a year-long position as a research intern under Dr. Sheila Barker.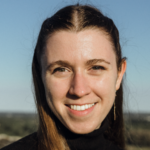 Katherine Rabogliatti is an Art History Masters student at Syracuse University. Her interests include women writers and artists in early modern Italy, with a particular focus on the life and work of Sofonisba Anguissola. She is currently researching Sofonisba's time in Spain and later life, concentrating on the artist's social circle at the Spanish court and how these relationships helped her gain international recognition. Katherine has been awarded the Chandler-Ott Fellowship from her undergraduate institution, Wellesley College, and the Florence Art History Fellowship from Syracuse University, both of which will fund her graduate studies.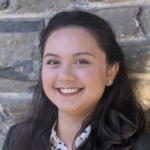 Christine Staton is a recent graduate of Syracuse University's master's program in Italian Renaissance art. Her program included a year-long residency in Florence where she first encountered the Medici Archive Project. Christine's thesis, "The Nectanebo Lions on the Fontana dell'Acqua Felice: Egyptian Revival in the Rome of Sixtus V," studied two Egyptian antiquities in Rome as a part of the Egyptian Revival during the Renaissance. She hopes to continue this work in a Ph.D. program. Christine has worked in several art museums and research institutions, including the Philadelphia Museum of Art, the Medici Archive Project, and the Istituto Nazionale di Studi sul Rinascimento. Christine is a regular speaker and author for the Coalition of Master's Scholars on Material Culture.