The Medici Archive Project-Staatliche Kunstsammlungen Dresden Postdoctoral Fellow 2021
Adriana Concin has recently completed her doctoral studies at the Courtauld Institute of Art in London under the supervision of Dr Guido Rebecchini. Her dissertation focused on the Habsburg-Medici wedding of 1565 between Francesco I de' Medici and the Habsburg Archduchess Johanna of Austria, examining how Francesco I de' Medici and his father Cosimo I exploited the artistic repertoire of Florence to initiate, negotiate and conclude this seminal dynastic alliance. In 2019 she was the recipient of the Eva Schler fellowship at the Medici Archive Project in Florence. Adriana has also held the Ayesha Bulchandani graduate internship at the Frick Collection in New York, as well as the Studia Rudolphina fellowship in Prague at the Institute of Art History of the Czech Academy of Sciences. Her research interests lie in sixteenth-century Habsburg collecting, cultural exchanges between Tuscany and the Holy Roman Empire, and female patronage networks. She has published on the cultural and artistic relationships between Emperor Rudolf II and Francesco I de' Medici (Studia Rudolphina, 2021), and the frescoes of Habsburg cityscapes in the Palazzo Vecchio in Florence (Burlington Magazine, 2019). Most recently, she has collaborated with Dr Annemarie Jordan Gschwend on the forthcoming book on the early modern ambassador and art agent Hans Khevenhüller (1538-1606), for which Adriana contributed a chapter on Khevenhüller and the Medici court, due to be published in 2022 with Paul Holberton Publishing.
Negar Rokhgar is a Visiting Assistant professor of Art History at Pratt Institute in Brooklyn. She earned her Ph.D. in Art History from Rutgers University in spring 2020. Negar was a Samuel H. Kress fellow of the Medici Archive Project in fall 2018 in pursuit of her archival investigation for her dissertation project titled "The Overtures of a Muslim Ally: Diplomatic Gifts from Persia to Italy (1453-1630)." She is currently working on her book titled Crossroads of Portability between Early Modern Tuscany and Persia. The book explores the material objects and the delegates of Persia and Tuscany as they traveled in a shuttle of transcultural encounters between the two centers and situates them within the dynamic locus of interactions in the early modern Mediterranean."
Caterina Vitelli received her Master's degree in History of Modern Art at the University of Florence and she then received her Diploma in Archival Science at Scuola Vaticana di Paleografia, Diplomatica e Archivistica in Rome. She has been working for the Archivio Storico dei Musei Vaticani, dealing with the card-indexing of the documentary of Laboratori di Restauro. Currently she's taking on the project Cei-Ar at the Archivio Storico di San Pietro in Vincoli in Rome of Canons Regolar of the Lateran. She is reorganizing documents coming from the archive of the Rectory of Lucca, where registers of expenses, inventories of movable and immovable property from XI century until 2004, date of the closing of the Rectory, are stored. Her focus is on archive research regarding art of the 16th century in Florence and at the Medici Archive Project she will investigate Jacopo Coppi's youth and training at the Medici Court (1550-1576).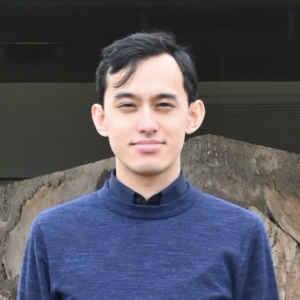 Kenta Tokushige
Samuel H. Kress Fellow 2020
Kenta Tokushige is a PhD candidate in Art History at The Pennsylvania State University. His dissertation entitled, Being 'Military Architect': Building Fortifications in Cosimo I de' Medici's Realm, attempts to restructure the history of renaissance fortification building by focusing on the questions concerning 'military architect' as a profession, formation of the knowledge, and the individual role of the architect and patron within the construction of the fortification through earlier examples of Italian Renaissance fortification built in the mid-Cinquecento under Cosimo I. He completed his B.Arch. and M.A. in Architecture at Waseda University and Master of Architectural History from University of Virginia. During his fellowship at the MAP he plans to study materials related to Giovanni Battista Belluzzi, Giovanni Camerini, Baldassare Lanci and Simone Genga. He is especially interested in the design and construction process of fortification and Cosimo I's involvement.
Margo Weitzman is a PhD candidate in Art History at Rutgers University. Her research investigates works of art within their social, political, and economic environments in order to offer new ways to consider public reception. She completed her BA in Fine Art at DePaul University, and her MA in Humanities with a focus in art history at the University of Chicago. Before beginning her PhD, she co-curated the exhibition Tensions in Renaissance Cities at the University of Chicago, which looked comparatively at political, religious, and cultural tensions in cities in Western Europe and Mexico. Her dissertation will explore cultural exchange between Italy and India in the fourteenth through sixteenth centuries under the direction of Sarah Blake McHam.
Elisa Paoli
Eva Schler Fellow 2019
Margherita Cinti
Eva Schler Fellow 2017