Clément Godbarge is an NEH research fellow at the AVVISO project. His interests revolve around science and statecraft in early modern Europe and the Mediterranean. In his forthcoming book, he examines how doctors embedded at the courts of sixteenth-century France and Italy renewed the languages of politics, promoting themselves as political experts of a new genre. His research has been supported by Harvard University, The Warburg Institute in London, the Andrew W. Mellon Foundation, the Fulbright Commission, and the Renaissance Society of America.
After his studies at the Scuola Normale Superiore di Pisa (Laurea, 2005), Universitiy of Florence and University of Bonn (PhD, 2009) and UCL (PhD, 2015), Oscar Schiavone became a Teaching Fellow first at UCL and then at Durham University. His research aims to understand how early modern civilisation articulated its identity and self-perception through cultural systems (e.g., the system of the arts; the relationship between social and cultural change) and the manipulation of information (e.g., political communication; cultural propaganda; reception / translation). Oscar's first book, which received the 'Giuseppe Giusti / Opera Prima' award in 2014, looked at Michelangelo's artistic and literary productions aiming to define the inner nucleus of his imaginative world in a neuro-aesthetic framework. Through the reconstruction of Luca Martini's career as a polymath and a bureaucrat stationed in Pisa, Oscar's second book (forthcoming) will connect literature, art, and politics looking at how culture contributed to creating the image of Medici power while shedding light on the 'Florentinisation' of Tuscan cultural identity. Future research will investigate migration to highlight how ideas of belonging, cultural identification, and difference emerged in early modern Tuscany. Oscar's recent scholarly work includes an edited volume on Michelangelo's sculpture, a chapter in Brill's Companion to Cosimo I de' Medici as well as entries in exhibition catalogues and articles in international refereed journals (e.g., International Journal of Maritime History, Studi Rinascimentali, Modern Language Review). Finally, Oscar is the editorial coordinator of Albertiana, the journal of the Societé Internationale Leon Battista Alberti.
Davide Baldi Bellini is an adjunct professor at the University of Florence. His research interests center on the transmission of Greek and Latin texts as well as on Byzantine culture and Renaissance Humanism. He was a Lila Wallace-Reader's Digest Fellow at I Tatti, the Harvard University Center for Italian Renaissance Studies (2013-2014), a Post-Doc Fellow at Ca' Foscari University of Venice (2014-2015), and a Research Assistant for Western Manuscripts at the Calouste Gulbenkian Foundation in Lisbon (2016-2019). His scholarly work has been published in a number of international refereed journals and by leading academic publishers. His most important publications include: Il 'Codex Florentinus' del Digesto e il fondo Pandette (Segno e testo, 2010); Etymologicum Symeonis gamma-epsilon (Brepols, 2013); Sub voce etymologia (Revue d'histoire des textes, 2014); Le editiones di Prisciano e i graeca (Georg Olms Verlag, 2014); Atanasio. Vita di Antonio (Città nuova, 2015); Il greco a Firenze e Pier Vettori (1499-1585) (Ed. dell'orso, 2015); The Young Amerigo Vespucci's Latin Exercises (Humanistica Lovaniensia, 2016); I Documenti del Concilio di Firenze e quasi sei secoli di storia (Rivista di storia e letteratura religiosa, 2017); 'O filii et filiae': testo, melodia e Fortleben (Rivista internazionale di Musica sacra, 2018); Ringmann, Waldseemüller and the Philological Cosmography of the New World (Peter Lang, 2018); Aldo Manuzio e le peculiarità greche: le abbreviazioni (Ledizioni, 2019); and Pier Vettori: Philologist and Professor (Brill, 2021).
Adriana Concin has recently completed her doctoral studies at the Courtauld Institute of Art in London under the supervision of Dr Guido Rebecchini. Her dissertation focused on the Habsburg-Medici wedding of 1565 between Francesco I de' Medici and the Habsburg Archduchess Johanna of Austria, examining how Francesco I de' Medici and his father Cosimo I exploited the artistic repertoire of Florence to initiate, negotiate and conclude this seminal dynastic alliance. In 2019 she was the recipient of the Eva Schler fellowship at the Medici Archive Project in Florence. Adriana has also held the Ayesha Bulchandani graduate internship at the Frick Collection in New York, as well as the Studia Rudolphina fellowship in Prague at the Institute of Art History of the Czech Academy of Sciences. Her research interests lie in sixteenth-century Habsburg collecting, cultural exchanges between Tuscany and the Holy Roman Empire, and female patronage networks. She has published on the cultural and artistic relationships between Emperor Rudolf II and Francesco I de' Medici (Studia Rudolphina, 2021), and the frescoes of Habsburg cityscapes in the Palazzo Vecchio in Florence (Burlington Magazine, 2019). Most recently, she has collaborated with Dr Annemarie Jordan Gschwend on the forthcoming book on the early modern ambassador and art agent Hans Khevenhüller (1538-1606), for which Adriana contributed a chapter on Khevenhüller and the Medici court, due to be published in 2022 with Paul Holberton Publishing.
Negar Rokhgar is a Visiting Assistant professor of Art History at Pratt Institute in Brooklyn. She earned her Ph.D. in Art History from Rutgers University in spring 2020. Negar was a Samuel H. Kress fellow of the Medici Archive Project in fall 2018 in pursuit of her archival investigation for her dissertation project titled "The Overtures of a Muslim Ally: Diplomatic Gifts from Persia to Italy (1453-1630)." She is currently working on her book titled Crossroads of Portability between Early Modern Tuscany and Persia. The book explores the material objects and the delegates of Persia and Tuscany as they traveled in a shuttle of transcultural encounters between the two centers and situates them within the dynamic locus of interactions in the early modern Mediterranean."
Anton Serdeczny, doctor of History of the EPHE (2014, Sorbonne Paris, codirected by Ludwik Stomma), has taught modern history in Marne-la-Vallée, Neuchâtel, Moscow, and Aix-Marseille, and has been a visiting researcher at the Adam Mickiewicz University of Poznan, at the European University Institute in Florence and at the University of Erfurt. His work focuses on the interactions between religion, culture and science, particularly on the links between oro-ritual culture, especially carnival, and early modern medicine. He is the author of Du tabac pour le mort. Une histoire de la réanimation, published by Champ Vallon (2018), a book that examines the atypical development of medical reanimation in the early modern period, as an involuntary scholarly re-elaboration of carnivalesque rites and representations of resurrection. His current research addresses the role of the European oral and ritual cultural substratum in elites, and more specifically in the systems of representations related to intersex in the modern period.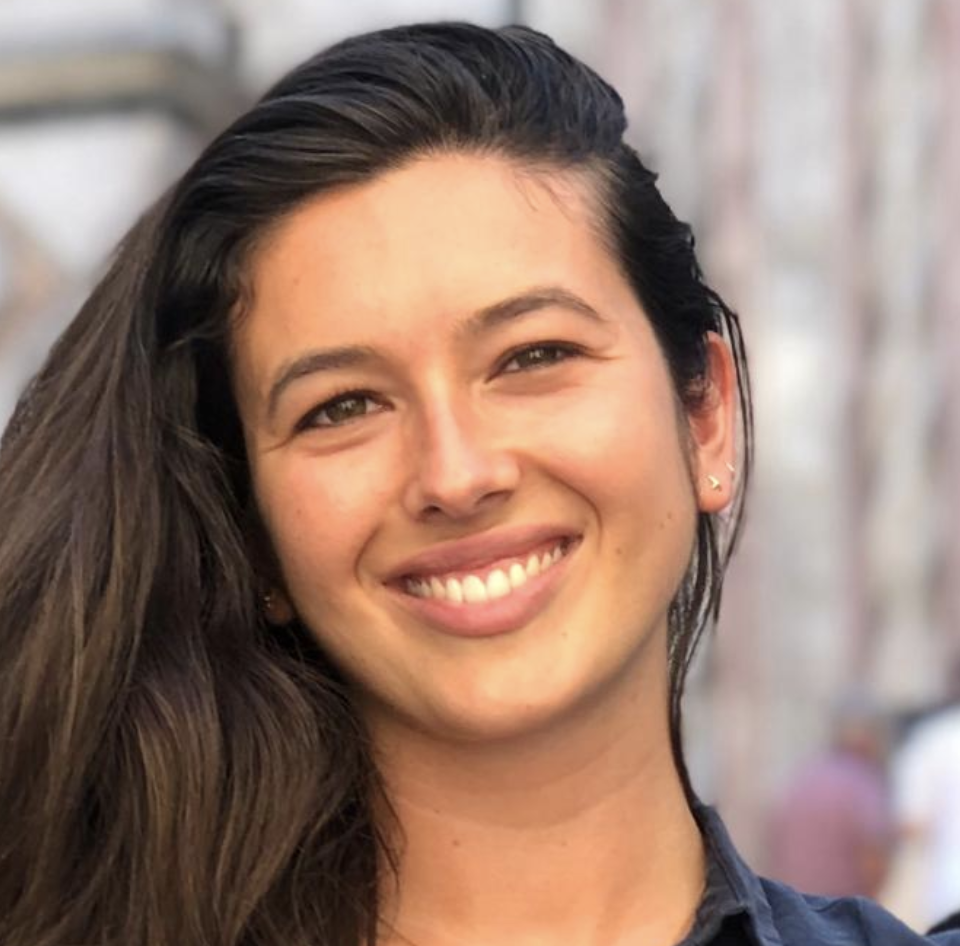 Marina Hopkins
Eva Schler Fellow 2021
Marina Hopkins is a master's student in Art History, Curatorship and Renaissance Culture at the Warburg Institute, co-taught by the National Gallery, with a bachelor's degree in Italian and Spanish from University College London. Her master's dissertation investigates the migration of the bodies, images, and cults of saints from Lebanon to Italy, questioning the shifts in the representation of their identities across time and space with a particular focus on constructions of gender. During her fellowship at the Medici Archive Project, Marina will be examining the 
cultural and artistic consequences of encounters that took place between Tuscany and the Maronite community in Lebanon in the sixteenth and seventeenth centuries. Marina hopes to develop this research into a doctoral project on the intercultural circuits that connected Lebanon and Italy and facilitated the motion of people, objects and images across the Mediterranean in the early modern period.
Federico Giglio obtained his bachelor's degree in Art History with honors at La Sapienza University of Rome in 2018, as a student of the Path of Excellence program. After a period as Visiting Student at the Scuola Normale Superiore in Pisa (2018) and after attending seminars at the Superior School of Advanced Studies in Rome, he earned his master's degree with honors in 2021 at La Sapienza, being again awarded among the excellent students of the department of Art and History. His master's dissertation project on Giorgio Vasari and the Confraternity of San Giovanni Decollato in Rome (supervisors Prof. Marco Ruffini, Prof. Guido Rebecchini), essentially based on archival research, aims at clarifying some political issues about the confraternal patronage. As a fellow at MAP, Federico will explore the relations between Vasari, as a painter and historiographer, and the Florentine Nation in Rome, an organic institution consisting of individuals mutually linked by the same political, artistic and economic interests.
Francesca Mari
Eva Schler Fellow 2021
Francesca Mari is a PhD candidate in Comparative Studies (with a focus on Art History) at Università degli Studi di Roma "Tor Vergata". Her dissertation is on the Florentine painter Mariotto Albertinelli. She completed her MA in Art History at Roma Tre University, with a thesis on the work of Fra Bartolomeo between 1508 and 1513 and her BA in History and Conservation of Artistic Heritage also at Università degli Studi Roma Tre with a thesis on the Mystical Marriage of Santa Caterina by Sodoma at the National Gallery at Palazzo Barberini. She carried out a six-month internship at the Vatican Museums, Department of XV-XVI Century Art, supporting the research activity of the Gallery of Geographical Maps. She was trained in the field of restoration and received a certificate of qualification as Restorer of Paintings from the Italian Institute of Art, Crafts and Restoration in Rome (two-year course). As a fellow at The Medici Archive Project she will continue her research on Mariotto Albertinelli and his relationship with the Florentine artistic and social context.
Jonathan Ligrani is a Ph.D. candidate in Historical Musicology at Columbia University whose research centers on Renaissance Italy, the Italian Madrigal, manuscript culture, and materiality. His dissertation, "Manuscript Culture and Patrician Identity in the Florentine Madrigal," supervised by Giuseppe Gerbino, explores the social world of four manuscript anthologies of madrigals crafted in 1530s Florence, arguing that they participated in a culture whose practices aligned with and projected the elite identities of their owners, in distinction from the printed collections intended for broad consumption in the genre's dissemination from the 1540s onward. Jonathan received his B.A. in Music and studied viola at the University of Northern Colorado. He earned an M.A. in Musicology at The Pennsylvania State University in 2016, writing a thesis on the development of musical techniques for the  portrayal of plaintive emotions in polyphony, entitled "The Language of Lament: Giaches de Wert and Claudio Monteverdi's seconda pratica," which was supervised by Marica Tacconi and read by Charles Youmans. In earning his M.A. and M.Phil. at Columbia University, Jonathan wrote a thesis focused on the composer Ottorino Respighi's orchestral representation of three Botticelli paintings in an imagined, sonic altarpiece, and its relationship to the Italian cultural spirituality and nationalism of the early twentieth century. As a fellow at MAP, Jonathan will examine correspondences by the Medici and Strozzi families—presumed owners of two of the four manuscripts—narrating the cultural history surrounding the madrigal partbooks and their relationship to patrician Florentines' beliefs, identities, and political sentiments. He will couple this research with paleographic analysis of the partbooks, adding new information about the creation, circulation, ownership, and use of this repertory in its handwritten tradition. Additionally, Jonathan will assist in MAP's project to uncover the rich sacred-music traditions of quattrocento and cinquecento Florence and Medici musical patronage, working to bring this repertory into public appreciation among the city's artistic masterworks.
Rebecca Arnheim is a Ph.D. candidate at the Department of History of Art & Architecture at Boston University under the supervision of Dr. Jodi Cranston. Her dissertation, entitled "Ephemera Made Permanent: Collection and Display of Portrait Drawings in Early Modern Italy," will address highly finished autonomous portrait drawings made during the Italian Renaissance and examine the circumstances of their creation, commission, purchase, collection, and display. She completed her BA and MA studies summa cum laude in History of Art at the Hebrew University of Jerusalem and her curatorial diploma at Tel Aviv University. During her studies, she interned and worked at the Israel Museum, The Museum of Holocaust Art at Yad Vashem, and the Metropolitan Museum of Art. As a fellow at MAP, Rebecca will explore the presence and significance of portrait drawings in the Cinquecento Medici grand dukes' – Cosimo I, Francesco I, and Ferdinando I – collection. In this context, she will also observe the impact of Michelangelo's teste divine on the draftsmanship of Medicean court artists like Agnolo Bronzino through their presence at the grand-ducal collection. Within the Medicean court, Rebecca will study the portrait drawings in Giorgio Vasari's Libro de' disegni and how this collection and its arrangement changed when Niccolò Gaddi purchased it after Vasari's death.  
Brenna Larson is a doctoral candidate at the University of Michigan. Her dissertation, The Prestige of the Foreign in Genoese Devotional Painting, 1460–1530, examines Ligurian and Corsican devotional painting between the mid-fifteenth century and the rise of Andrea Doria. The project investigates the legal consequences of itinerancy, local conceptions of "foreignness" and style, alongside a historiographic analysis of the Genoese school of painting. While at the Medici Archive Project, she will conduct research on the Genoese Dominican complex of Santa Maria di Castello at archives in Florence, Genoa, and Turin. She received her B.A. in art history at Oberlin College in 2014, and her research has been supported by a Fulbright Research Award (2014–2015), a Kress Institutional Fellowship at the Kunsthistorisches Institut in Florenz (2019–2021), and a Rackham International Research Award from the International Institute at the University of Michigan (2019), amongst others. 
Caterina Vitelli received her Master's degree in History of Modern Art at the University of Florence and she then received her Diploma in Archival Science at Scuola Vaticana di Paleografia, Diplomatica e Archivistica in Rome. She has been working for the Archivio Storico dei Musei Vaticani, dealing with the card-indexing of the documentary of Laboratori di Restauro. Currently she's taking on the project Cei-Ar at the Archivio Storico di San Pietro in Vincoli in Rome of Canons Regolar of the Lateran. She is reorganizing documents coming from the archive of the Rectory of Lucca, where registers of expenses, inventories of movable and immovable property from XI century until 2004, date of the closing of the Rectory, are stored. Her focus is on archive research regarding art of the 16th century in Florence and at the Medici Archive Project she will investigate Jacopo Coppi's youth and training at the Medici Court (1550-1576).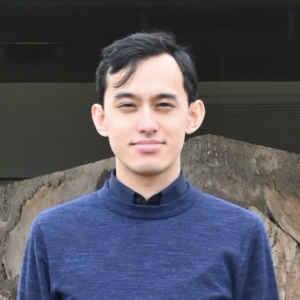 Kenta Tokushige
Samuel H. Kress Fellow 2020
Kenta Tokushige is a PhD candidate in Art History at The Pennsylvania State University. His dissertation entitled, Being 'Military Architect': Building Fortifications in Cosimo I de' Medici's Realm, attempts to restructure the history of renaissance fortification building by focusing on the questions concerning 'military architect' as a profession, formation of the knowledge, and the individual role of the architect and patron within the construction of the fortification through earlier examples of Italian Renaissance fortification built in the mid-Cinquecento under Cosimo I. He completed his B.Arch. and M.A. in Architecture at Waseda University and Master of Architectural History from University of Virginia. During his fellowship at the MAP he plans to study materials related to Giovanni Battista Belluzzi, Giovanni Camerini, Baldassare Lanci and Simone Genga. He is especially interested in the design and construction process of fortification and Cosimo I's involvement.
Margo Weitzman is a PhD candidate in Art History at Rutgers University. Her research investigates works of art within their social, political, and economic environments in order to offer new ways to consider public reception. She completed her BA in Fine Art at DePaul University, and her MA in Humanities with a focus in art history at the University of Chicago. Before beginning her PhD, she co-curated the exhibition Tensions in Renaissance Cities at the University of Chicago, which looked comparatively at political, religious, and cultural tensions in cities in Western Europe and Mexico. Her dissertation will explore cultural exchange between Italy and India in the fourteenth through sixteenth centuries under the direction of Sarah Blake McHam.
André Rocco holds two Master's degrees in History (one in research focus, obtained with the highest distinction, the other in teaching focus), obtained at the University of Liège in 2020. His thesis – based on unpublished correspondence kept in the Mediceo del Principato at the Archivio di Stato in Florence – examines the political and artistic role of the Florentine ambassador Averardo Seristori (1497-1569). To do so, he participated in January 2018 in a "Winter Seminar in Paleography & Archival Studies" organized by the Medici Archive Project. Since then, he has maintained strong ties with our institute and, in particular, participated in the testing phase of the MIA database before its public launch. After having worked as an archivist for the project « EpistolarITA. Lettere italiane dell'Età moderna », his research interests now focus on the diplomatic and artistic relations between the Medici and the Este in the second half of the Cinquecento.
Emily Addis graduated from Corpus Christi College, University of Cambridge, with a degree in music in July of 2021. Her research focuses on female patronage of music in the Medici court, addressing how female musical educations empowered them within the strict tenets of Medicean court virtue. She joined MAP in October 2021 after using MIA while researching her final undergraduate dissertation, and aided the research of Dr. Alessio Assonitis into the music at the wedding of Isabella de' Medici.
Elisa Paoli
Eva Schler Fellow 2019
Margherita Cinti
Eva Schler Fellow 2017