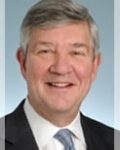 George T. Frampton, Jr. Chair of the Board of Trustees of the Medici Archive Project, holds degrees from Yale College, the London School of Economics (M.Sc. Econ.) and Harvard Law School. Mr. Frampton's career has combined law, environmental advocacy, non-profit management and government service. He was President of The Wilderness Society for seven years, and is now founder and CEO of the Partnership for Responsible Growth, advocating for carbon pricing as a climate change solution.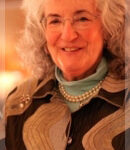 Prof. Sheila ffolliott, Vice Chair, received her A.B. in Italian from Vassar College and her Ph.D. in the History of Art from the University of Pennsylvania.  The recipient of fellowships from the National Endowment for the Humanities, The Bunting Institute, and the Center for Advanced Studies in the Visual Arts at the National Gallery of Art, she has spoken and published widely on Renaissance women as patrons and collectors, in particular Catherine de' Medici, and on Renaissance and Baroque women artists.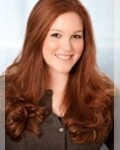 Dr. Joanna Milstein received her B.A in French language and literature (Columbia, 2004), her MLitt and PhD in History (University of St Andrews, 2007 & 2011).Her dissertation entitled, "The Gondi family: Strategy and Survival in Late Sixteenth-century France" was written under the auspices of Prof. Andrew Pettegree and was published with Ashgate in 2014.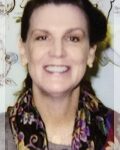 Joan A. McClure was born in Huntsville, Alabama.  She began college at Huntingdon College in Montgomery, Alabama, then moved to New York and graduated from Fordham University cum laude with a BA in Economics and from New York University Stern Graduate School of Business with a MBA in Marketing.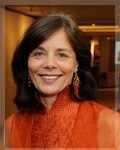 Nicole Bourgois has a bachelors degree from Harvard University (government) and a masters degree from Hunter College, CUNY (French literature).  She worked for twenty five years at Dow Jones & Co. in various capacities: international sales and marketing for The Wall Street Journal publications and for the Chairman as director of board of director and family shareholder relations.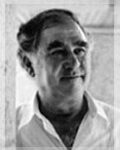 Robert B. Strassler, a graduate of Harvard and Harvard Business School, where he was a Baker Scholar, is the president of Riverside Capital Management. He received an honorary degree as Doctor of Humanities and Letters from Bard College in 1996. A viola da gamba musician, he is the chairman of the Aston Magna Foundation for Music and the Humanities. His LANDMARK THUCYDIDES has been called "the finest edition of Thucydides' history ever produced."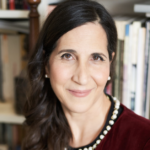 Dr. Julia A. Vicioso 
received a Master's Degree in 1990 at the Università degli Studi di Roma "La Sapienza", Scuola di Specializzazione per lo Studio ed il Restauro dei Monumenti, History of Architecture and Conservation Department, and her PhD at the same University and Faculty in 1994 and is a graduate from the Vatican School of Paleography, Diplomatics and Archives.
She is a diplomat and a specialist in the Florentine nation's community and church in Rome commissioned by Leo X de' Medici in 1518: San Giovanni dei Fiorentini, as well as in Renaissance Studies in the New World.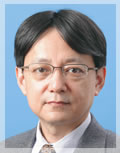 Dr. Howard C. Yang has been Chairman and CEO of Montage Technology since the company's inception in 2004. Before co-founding Montage, Dr. Yang served as Vice President of IDT (NASDAQ: IDTI) and General Manager of IDT China. In 1997, he co-founded Newave Semiconductor – China's first integrated circuit design company, which merged with IDT in 2001. The merger was ranked Top 10 M&A Deal of the year in China and was "considered among industry executives as a landmark" (Asian Wall Street Journal). Before returning to China, Dr. Yang worked in High-Tech companies in California such as National Semiconductor.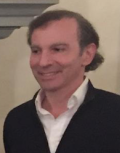 Andrew Moses has been CEO and Managing Partner of the Moses Family office since 1996, including Wam Equity Partners and related investment companies and entities. He attended Brown University, majoring in economics and international relations, and the Ecole Nationale De Sciences Politiques (Sciences Po) in Paris in 1984 for a semester abroad. He also obtained a degree in Finance from the Columbia University School of Business. Moses then established a company to diversify his family real estate business into many diverse industries including the petroleum, cruise, venture technology and private equity markets. Currently, he serves as Vice-President for the Congregation Emanu-El of the City of New York.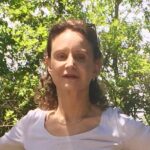 Dr. Antonia Fondaras received her BA in English Literature from Yale University, her JD from Columbia Law School, and her PhD in the History of Art from the University of Maryland. An independent scholar, she is the author of Augustinian Art and Meditation in Renaissance Florence (Brill, 2020) and "Our Mother the Holy Wisdom of God" (Storia dell'Arte, 2005). Earlier in her career, she practiced law at Caplin and Drysdale and Brooklyn Legal Services.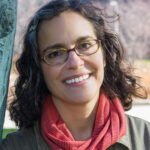 Dr. Elizabeth Fama is an award-winning author of young-adult literature, currently writing an adult novel set in Florence in the sixteenth century. She earned a BA in Biology and a PhD in Economics and Finance from the University of Chicago. Her interest in Italian history was sparked by the work of her late parents-in-law, Eric W. Cochrane, historian, and Lydia G. Cochrane, Italian translator extraordinaire.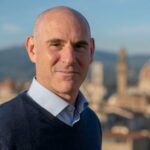 Over a fifteen year period, Joshua Dick led the transformation of Urnex Brands into a global market leader in the coffee industry, with customers in more than 70 countries and distribution facilities on three continents. Prior to his role as CEO of Urnex, Josh worked at Unilever and as an investment banker at Salomon Brothers. Josh is a founding partner of both Wave Investments Gmbh where he invests in and provides operating advice to business founders in the coffee industry and also in Yeti Capital where he focuses on consumer brands. Josh is the author of "Grow Like a Lobster: Plan and Prepare for Extraordinary Business Results" and frequently lectures to MBA candidates around the world. In 2016, Josh moved to Florence, Italy where he lives with his wife and three daughters. Josh has a B.A. from Yale College and an MBA from the Kellogg School of Management at Northwestern University.