TWO SAMUEL H. KRESS FELLOWSHIPS AT MAP – DEADLINE 15 June 2021
Thanks to the continued support of the Samuel H. Kress Foundation, The Medici Archive Project is offering two fellowships for graduate and pre-doctoral students to undertake specialized archival research on-site at the Archivio di Stato as well as other archival collections housed in Florence and across Tuscany.
These fellowships are especially aimed to provide graduate students in art and architectural history with the opportunity to examine original source materials, receive scholarly guidance from MAP Staff, present their findings at MAP-sponsored conferences and workshops, and enroll in MAP's Paleography and Archival Studies Seminar.
Both fellowships must take place within a period of no less than three months from 23 August 2021 to 23 December 2021.
The stipend is USD 8,000. Fellows will be responsible for their travel and accommodations in Florence.
Eligible candidates must either have American citizenship or be enrolled in graduate programs at universities in the United States.
There is no application form for this fellowship.
Instead, suitable candidates are invited to send via email to education@medici.org, the following documents in a single PDF by 15 June 2021:
1) A cover letter.
2) A short essay (no more than two pages) on how the candidate's topic will benefit from archival research.
3) A curriculum vitae.
4) The name and email address of a scholar in the field, preferably the candidate's supervisor, who can comment on the applicant's qualifications and the merits of the research proposal (please do not include letters of recommendation with the application).
To apply for these fellowships, the following material should be sent electronically to education@medici.org.
Please do not include supplementary material (publications, papers, syllabi, etc.).
All materials must be submitted in English.
For further information, contact education@medici.org.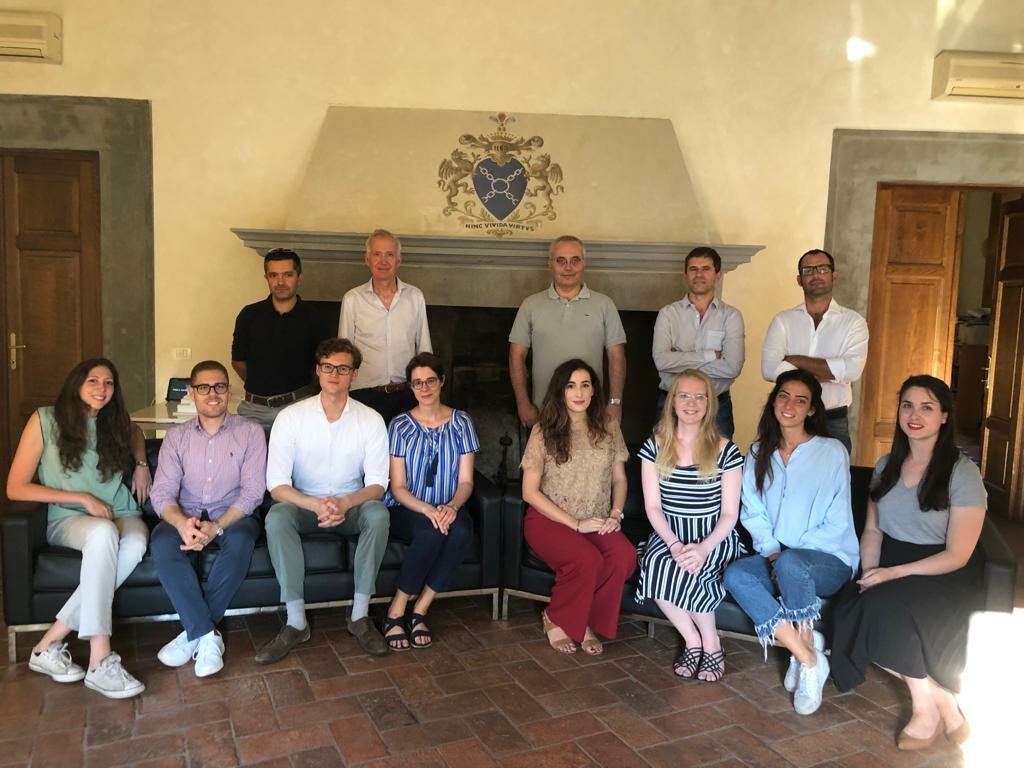 Although MAP is actively engaged with the digitalization of this vitally significant (yet still only minimally explored) archival collection, we strongly believe in the critical value of direct access to original documents. Most importantly, MAP understands the necessity to open its scholarship and resources to a wider audience. It is for this reason that we provide pre-doctoral and graduate students from diverse disciplines – the next generation of scholars – with the opportunity to have exposure to original source materials. Size, texture, context and the relation of objects on recto and verso of a folio are all elements that are lost through digitization, but that can potentially impact our understanding and interpretation of documents and their content. For this reason, MAP provides fellowships for graduate and pre- doctoral students to join MAP for a set period of time to undertake specialized research on-site at the Archivio di Stato in Florence.
Since 2013, the Medici Archive Project has supported graduate fellows working at the archive. With the generous support of the Samuel H. Kress Foundation, the Samuel Freeman Charitable Trust and the Eva Schler Fund, MAP has assisted doctoral students at every stage of their research: from constructing an interesting and relevant research trajectory in the archives, taking advantage of under-used collections, to seeking out documents to plug holes in a dissertation nearing completion.
Time at the Medici Archive Project offices at the Archivio di Stato offers Fellows various opportunities for professional developments. Of particular note is the potential for establishing important contacts in their fields of interest. Fellows will have numerous opportunities to meet and work with the many international senior scholars who gravitate around MAP.
Fellows have ample time to conduct research for their dissertations and benefit from the supervision of MAP Staff, all of whom are experts in archives, paleography and digital humanities. Our team currently comprises art, military, social and medical historians, all conversant in inter-disciplinary approaches. MAP Staff, with decades of experience assisting graduate students, guide Fellows, not only in their exploration of the Medici Grand Ducal Archives, but also provide them with instruction for using many other archival collections housed in the Archivio di Stato and elsewhere in Florence. In recent years, MAP has supported and promoted the research of graduate fellows through their inclusion in MAP-sponsored panels at international conferences such as the Renaissance Society of America and the Sixteenth Century Society Conference.
With this aim in mind, MAP offers short-term fellowships of around three months to eligible students who demonstrate a need and enthusiasm to engage with archival material in their research. Longer-term fellowships are available as non-stipendiary junior research fellowships.
These calls tend to be made over the winter, with fellowships offered for the spring/summer and fall/winter of the following year.