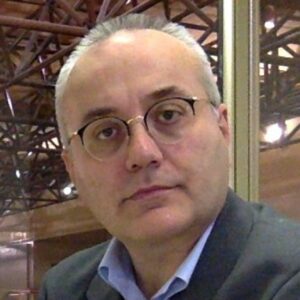 Maurizio Arfaioli
Senior Research Fellow – Coordinator of the The 100 Initiative
Ph.D. University of Warwick (2002)
Research Interests: Early Modern Military History, Digital Humanities
Maurizio Arfaioli is Senior Research Fellow at the Medici Archive Project since 2011 and has contributed to the contents and development of the Project's digital platforms and its research programs since 2005. He is the author of The Black Bands of Giovanni and has published essays and articles on Florentine military history and iconography, and was a curator of the exhibition (Cento lanzi per il Principe) on the German Guard of the Medici Grand Dukes held at the Gallerie degli Uffizi in 2019. His interests include military history, Grand Ducal Florence, Spanish Italy and Low Countries, early modern military iconography, and digital prosopography. Arfaioli's current projects focus on the Florentine military system under the reign of Cosimo I de' Medici (1519-74), and the Italian troops in Spanish service in the Low Countries (1567-1714).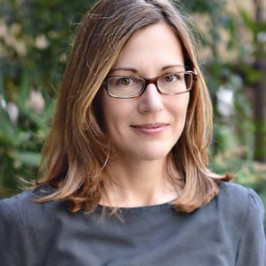 Sheila Barker
Senior Research Fellow — Coordinator of the Digital Bronzini
Ph.D. Columbia University (2002)
Research Interests: Italian Art; Women's History; Science and Medicine at the Medici Court.
Formerly the Executive Director of the Friends of MAP and Director of the Jane Fortune Research Program on Women Artists, Sheila Barker arrived at MAP in 2005 to develop its database as a Samuel H. Kress Curatorial Fellow. In 2010, she founded MAP's first research program: the Jane Fortune Research Program on Women Artists, which received an award from the Society for the Study of Early Modern Women in 2014. Her publications include the 2020 exhibition catalog The Immensity of the Universe in the Art of Giovanna Garzoni as well as three edited volumes: Artemisia Gentileschi in a Changing Light, Women Artists in Early Modern Italy, and Artiste nel chiostro (co-edited with Luciano Cinelli). Her articles have appeared in the Burlington Magazine, the Art Bulletin, the Court Historian, Early Modern Women, the Mitteilungen des Kunsthistorischen Institutes in Florenz, Memorie Domenicane, and Roma Moderna e Contemporanea. In 2022 she published Artemisia Gentileschi for Lund Humphries's "Illuminating Women Artists" series, co-published by Getty Publishers. Currently her work with MAP is focused on the "Digital Bronzini",  a project to create a born-digital edition of Cristofano Bronzini's Della Dignità e la Nobiltà delle Donne. The latter is a 36-tome-manuscript composed c. 1620 on the achievements of women across the ages and throughout the world.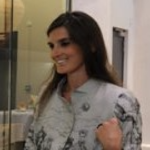 Maddalena Bellavitis
Senior Research Fellow
Ph.D. Università degli studi di Padova
Research Interests: Northern art, Iberian art, technical art history, history of gardens, women studies.
Maddalena Bellavitis has collaborated, as a fellow or as an invited researcher, with several international institutions including the Museo del Prado, the  Institut national d'histoire de l'art – INHA and the Centre de Recherche et de Restauration des Musées de France – C2RMF (Paris), the Instituto valenciano de conservación y restauración de bienes culturales, the Instituto português de conservação e restauro and the Laboratoire d'étude des œuvres d'art par les méthodes scientifiques of the Univeristé Catholique de Louvain-la-Neuve. She received research awards and grants also from Dumbarton Oaks Research Library and Collection, the Université de Genève, or the Spanish Ministry of Culture, and is a member of the scientific committee of the Centro de Estudios de Arte del Renacimiento (CEAR). She has taught art history, Italian literature and conservation at Italian and international institutions, of which the most relevant are: University of Pennsylvania, International Summer School Penn-in-Venice, IMT School for Advanced Studies Lucca, Univeristé Catholique de Louvain-la-Neuve, Boston University Abroad Programs (Padua and Venice), Colgate University Off-campus Venice Program.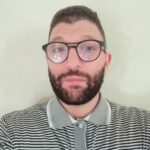 Davide Boerio 
Senior Research Fellow – Birth of News
Ph.D. University College Cork/ University of Teramo (2018) 
Research Interests: Political History, Cultural History, Media History, Renaissance History 
https://eucc.academia.edu/DavideBoerio
Davide Boerio is Senior Research Fellow at MAP, where he works within the Birth of News program. He has published articles in Histoire et Civilisation du Livre, Annali dell'Istituto storico italo-germanico in Trento, and he has a chapter in News Networks in Early Modern Europe published by Brill (2016).  His research focuses on the production, reception, and dissemination of political information during the Seventeenth century crisis. He is currently Post-doctoral researcher for EURONEWS project founded by the Irish Research Council.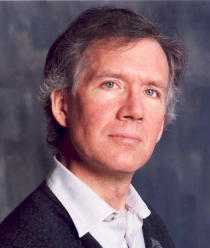 Brendan Dooley
Director of the Birth of News Research Program
Ph.D. University of Chicago (1986)
Research Interests: History of Knowledge, Media History, Digital Humanities
At the Medici Archive Project, as director of the Birth of News program, he is currently working on the emergence, diffusion and impact of handwritten newsletters. He has published extensively on media history and history of knowledge. Recent publications include: A Mattress Maker's Daughter: The Renaissance Romance of Don Giovanni de' Medici and Livia Vernazza (Harvard University Press: 2014). Brendan Dooley is the Professor of Renaissance Studies in the Graduate School of the College of Arts at University College Cork.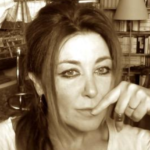 Isabella Gagliardi is Associate Professor in History of Christianity and the Church History at University of Florence (Scuola di Studi Umanistici e della Formazione,  Dipartimento SAGAS) with National Abilitation to Full Professor since 2018. She works on the history of religious movements from antinquity to the early modern period; the history of cults of saints;  the transmission of hagiographic memory, of religious identities and of ascetical texts in the Mediterranean historical context; the history of religious experiences with a special attention to the women history. Her publications include: "Novellus Pazus". Storie di santi medievali tra il Mar Caspio e il Mar Mediterraneo (secc. IV-XIV), Firenze, SEF, 2017; Sola con Dio. La missione di Domenica da Paradiso nella Firenze del primo Cinquecento, Firenze, Sismel, 2007; Li trofei della Croce. L'esperienza gesuata e la società lucchese tra Medioevo ed Età Moderna, Roma, Edizioni di Storia e letteratura religiosa, 2005; "I Pauperes Yesuati" tra esperienze religiose e conflitti istituzionali, Roma, Herder, 2004. Forthcoming work: "Women and Faiths during the Middle Ages".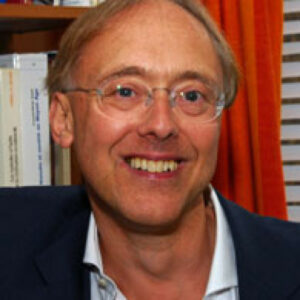 John Henderson is one of the leading historians of medicine in Renaissance and early modern Tuscany. He is Professor of Italian Renaissance History in the Department of History, Classics and Archaeology, Birkbeck, University of London, and Fellow of Wolfson College, University of Cambridge. Professor Henderson has published a wide range of books and articles on the social, religious and medical history of Medieval and Renaissance Tuscany. Major monographs include: Piety and Charity in Late Medieval Florence (1994, 1997, 1998 in Italian); The Great Pox. The French Disease in Renaissance Europe, with J. Arrizabalaga and R. French (1997), The Renaissance Hospital. Healing the Body and Healing the Soul (1997), and, most recently, Florence under Siege (2019).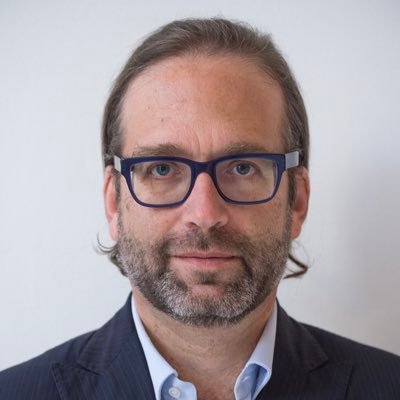 Sefy Hendler

Senior Curatorial Fellow
Ph.D. University of Paris 1 Pantheon-Sorbonne
Research Interests: Early Modern Italian Art
Sefy Hendler is a senior lecture in Early Modern Italian art, Tel Aviv University, Art History Department. Hendler obtained his Doctorat from the Paris 1 University (Panthéon-Sorbonne). He also serves as the director of the Genia Schreiber University Gallery where he curated several exhibitions. Hendler specializes among other in 16th century art in Florence and Rome. His book Gracious and beautiful monster: the literary Universe of Bronzino's Nano Morgante (Florence: Maschietto Editore, 2016) provided a new reading into the portrait of Cosimo de' Medici court dwarf and the complex literary and botanical questions surrounding it. His current research project, funded by the Israeli Science foundation, examines artistic failure in 16th century Italy.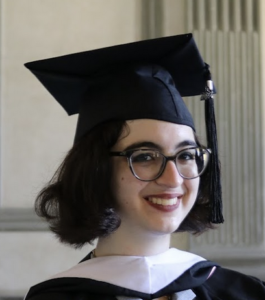 Emma Iadanza

Junior Research Fellow; Social Media Manager; Internship Coordinator
B.A. Vassar College '22; M.A. Candidate, Courtauld Institute of Art '23
Research Interest: Laurentian Florence; patronage of art and architecture; ephemera and pageantry
Emma Iadanza has worked with the Medici Archive Project since 2020.  After an on-site internship in 2021, she joined the staff as Social Media Manager and Internship Coordinator in summer 2022.  She graduated with general and departmental honors from Vassar College in 2022 with majors in Art History and Medieval and Renaissance Studies.  She will continue her studies at the Courtauld Institute of Art in the fall.  Her senior thesis at Vassar, "Power, Patronage, and Politics: The Pazzi" focused on the chapel constructed by the infamous Pazzi family in the mid-fifteenth century and sought to contextualize the building within the political and social history of Medicean Florence.  She plans to continue this work in the future, expanding the study to include other works patronized by the Pazzi, including their palace and villas within and outside of Florence.  Emma is a recipient of the Beinecke Scholarship and the Linda Nochlin '51 Memorial Scholarship, which will fund her graduate studies, as well as other prizes and scholarships from Vassar, which have supported her work at the Medici Archive Project.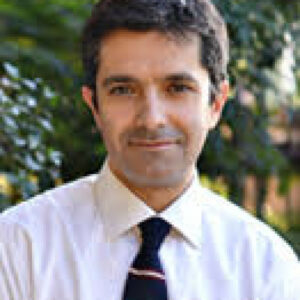 Piergabriele Mancuso
Norman E. Alexander Family G Foundation Director
The Eugene Grant Jewish History Program
Ph.D. University College London (2009)
Research Interests: Early Modern Jewish History and Culture, Jewish Music
Piergabriele joined The Medici Archive Project in 2013 as director of the Jewish history research program, coordinating and developing research initiatives on the role of the Jews in the early modern period. He has published extensively on Jewish history, Hebrew paleography and Jewish music. He is the coordinator of the Ghetto Mapping Project, a major research program aiming to reconstruct the architectural, economic and demographic features of the ghetto of Florence.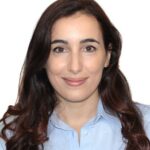 Elisa Paoli
Assistant Director of the Medici Archive Project
MA Università degli studi di Firenze
Elisa Paoli received her Master's degree in Art History at University of Florence in 2018. In 2019 she was the recipient of the Eva Schler fellowship at the Medici Archive Project. Her research interests focus on the history and transmission of the Medici heritage of Cafaggiolo and Trebbio in Mugello. She works on the role of the two oldest extra-urban residences in the history of the family assets from juridical, economic and administrative point of view. Her archival investigation, developed during his thesis and fellowship at MAP, led to a survey of documents on this subject from the 14th to the 17th century with new unpublished findings. She worked on the institution of paggeria at the Medici court (Calonaci-Paoli, Tra modello culturale, strumento di potere e scuola. La paggeria nel granducato di Toscana, dai Medici a Napoleone, in I paggi nell'Europa Moderna, edited by Andrea Merlotti, 2021). She is currently working the history of the Medici family at its origins (13th-14th century), under the direction of Paolo Pirillo (University of Bologna). The results of the research on the Cafaggiolo branch, based on an extensive analysis of the sources of the Notarile Antecosimiano and Diplomatico, will be published soon.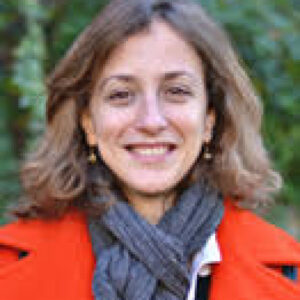 Caterina Pardi
Digitization Technician
Ph.D. Candidate University of Teramo
Caterina Pardi is Digitization Technician at the Medici Archive Project since 2012. She's the author of interdisciplinary articles about audio-visual communication related to social sciences and history and is currently pursuing a Ph.D. in Digital Humanities and History at the University of Teramo.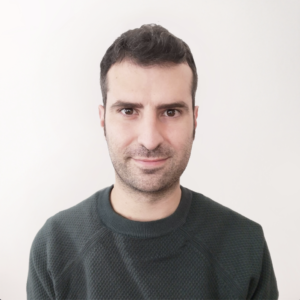 Giovanni Piccolino Boniforti
Digitization Techinician
B.A. University of Florence
Native of Florence, Giovanni is a photographer, graphic designer and has been responsible for the 3D reconstruction of the Jewish Ghetto of Florence since 2016. With a past as a sports publicist, he is currently pursuing a degree in Architecture at the University of Florence.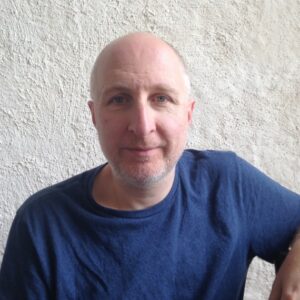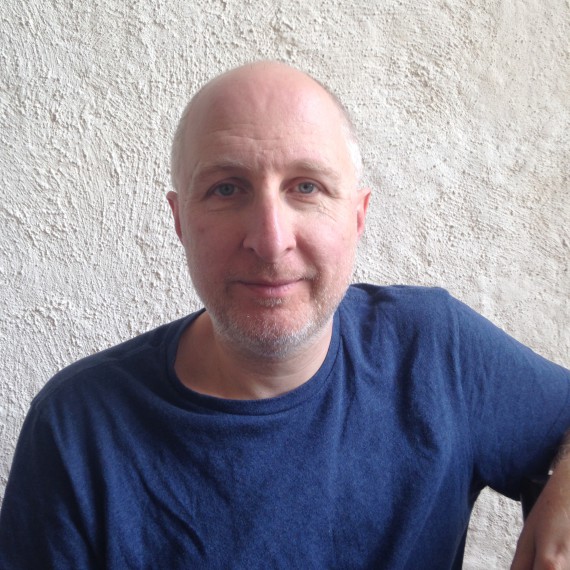 Marcello Simonetta earned his laurea at Sapienza in Rome and his Ph.D. at Yale University. He has authored several books, among which his Medici trilogy, "The Montefeltro Conspiracy" (Doubleday, New York: 2007, translated in ten languages), "Volpi e Leoni. I Medici, Machiavelli e la rovina d'Italia" (Bompiani, Milan: 2014, translated in four languages) and "Caterina de' Medici. Storia segreta di una faida famigliare" (Rizzoli, Milan: 2018, translated in four languages).  He has also published monographs on Petrarch and Machiavelli, Guicciardini, Pier Luigi Farnese, and many scholarly articles. He has edited sources in Renaissance literary, historical, and diplomatic history. He is teaching Political Theory at NYU Florence and Syracuse University. Currently he is managing the Arte del Negozio Project.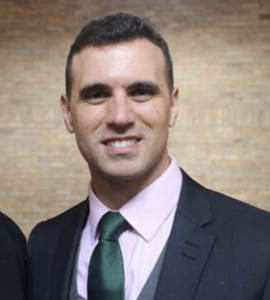 Mark Spyropoulos
Director of the Music and the Medici Program
Guildhall School of Music and Drama (2004)
Research Interests: Renaissance Music and Theory
He is directing the Music Program at MAP whose aim is to uncover unpublished documentary evidence on sacred music composed at the time of the Medici Grand Dukes. He has performed with several early music ensembles in London and France including with William Christie at the Opèra Royal de Versailles, the Philharmonia Chorus and the Chapel Royal, Hampton Court, before joining the Papal Choir of the Sistine Chapel (the first British singer to do so since the Reformation). As one of the most important choirs in the world, it is a team of Renaissance specialists working daily from modern editions of unpublished Renaissance works from the vast Vatican archives, giving premier performances, tours and recordings.  Since 2014 Mark has recorded four albums with Deutche Grammophon including several world premier recordings, and has also toured extensively most recently across South Korea, USA and Canada.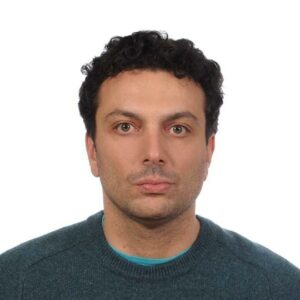 Vasileios Syros
Director of the Early Modern Greek Culture Program
Ph.D. Ruprecht-Karls-Universität Heidelberg (2003)
Research Interests: Renaissance Intellectual History; Greek Diaspora
Vasileios Syros' teaching and research interests converge at the intersection of the history of Christian/Latin, Jewish, and Islamic political thought in the Middle Ages and the Renaissance. Syros has published Marsilius of Padua at the Intersection of Ancient and Medieval Traditions of Political Thought (University of Toronto Press, 2012); Die Rezeption der aristotelischen politischen Philosophie bei Marsilius von Padua (Brill, 2007); and Well Begun is Only Half Done: Tracing Aristotle's Political Ideas in Medieval Arabic, Syriac, Byzantine, and Jewish Sources (ACMRS, 2011). His work has appeared in a number of international peer-reviewed journals, including Renaissance Quarterly, Viator, Journal of Early Modern History, Intellectual History Review, Medieval Encounters, Journal of World History, Philosophy East & West, History of Political Thought, and Revue des Études Juives. From 2014 to 2018 he directed the research program "Political Power in the Early Modern European and Islamic Worlds" and previously served as Principal Investigator for the project "Giovanni Botero and the Comparative Study of Early Modern Forms of Government" (2012–2017), which have both been funded by the Academy of Finland. Syros has received fellowships from Harvard University, the University of Michigan, Columbia University, the University of Pennsylvania, Princeton University, the Royal Society of Edinburgh, the Waseda Institute for Advanced Study, and the Hebrew University of Jerusalem. He is the editor of the book series Medieval and Early Modern Europe and the World (Brepols) and Edinburgh Studies in Comparative Political Theory and Intellectual History (Edinburgh University Press), and serves on the editorial boards of various book series and journals, including Republics of Letters (Stanford University) and Comparative Political Theory (Brill).