Vox Medicea is the associated choir of The Medici Archive Project in Florence. The choir is dedicated to bringing to performance the forgotten choral music of Florence during the time of the Medici, a period associated with a great flourishing of the arts and the epicentre of a movement now commonly celebrated as the Renaissance.
Vox Medicea is a UK based male-voice ensemble made up of sixteen professional singers, selected from among the finest choirs in the UK. The choir works closely with the scholars of The Medici Archive Project to faithfully revive this magnificent, forgotten repertoire.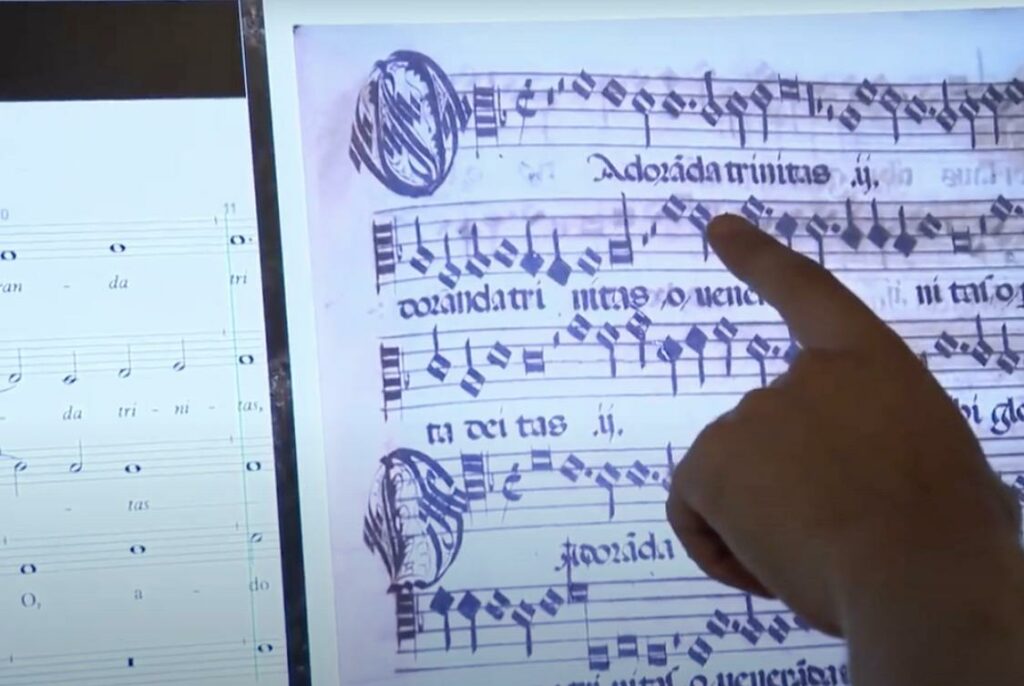 The choir is distinctive by its all-male sound utilising high countertenors for the cantus parts, in line with sixteenth century practice. The hallmark of the Vox Medicea sound is its emphasis on Italian pronunciation, phrasing and expression. Working from part books and in sectional rehearsals, singers craft and refine every vocal line until the highest standards of polyphonic performance are achieved.
Directed by its founder Mark Spyropoulos (Sistine Chapel Choir), Vox Medicea regularly works with Edward Batting (senior vocal coach, Royal Opera House Covent Garden), as well as renowned early music specialists Dame Emma Kirkby and multi-album recording artist theorbist Paula Chateaunerf.
Vox Medicea was founded in early 2020, yet despite the constraints of the pandemic, the choir has performed two concerts, including several recently rediscovered works from the Florentine archives. In April 2021 the choir became the subject of a special feature for CBS 'Sunday Morning' examining the work of the music programme at The Medici Archive Project, featuring the first performance in five hundred years of a recently rediscovered Florentine motet.
On December 1st, at the invitation of the Mayor of Florence, Vox Medicea will perform in the grand Salone dei Cinquecento of the iconic Palazzo Vecchio a concert in celebration of the quincentenary of the birth of Eleanor di Toledo. As the culmination of a year of events, exhibitions and lectures marking her extraordinary life, the choir will celebrate her life and times in music with performances of works associated with her unique legacy.