Due to COVID19, the conference Plague in Early Modern Italy (1630-1631) (organizers John Henderson and Alessio Assonitis) scheduled for June 2020 has been postponed to early 2022.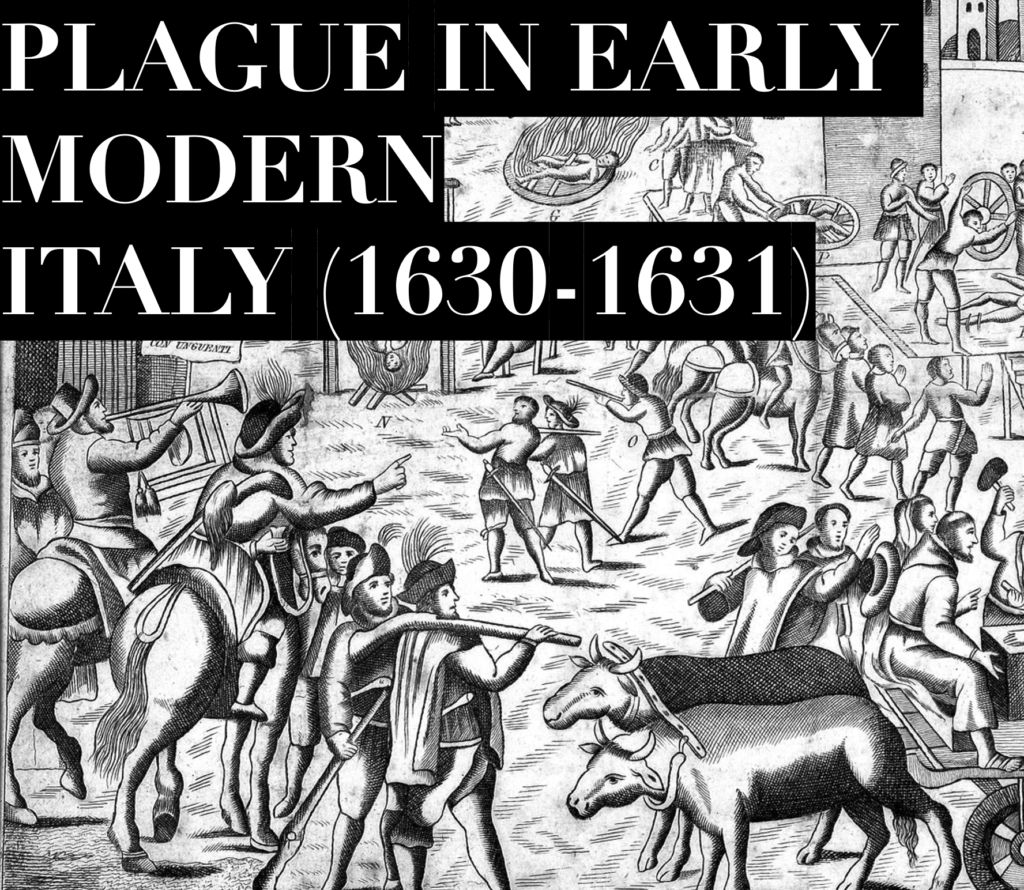 Over the last few years a number of studies have been written about plague in early modern Italy. However, very few have dealt with Italy as a whole, focussing instead on specific case studies or microhistories.

The aim of this conference is to bring together a wide range of approaches from across Northern and Central Italy during one of the most virulent outbreaks of contagion, also known as the Manzonian plague.

Of particular interest is the analysis of the impact that this epidemic had on the experiences of individuals and communities, including government officials, members of courts, medical and health board personnel, clergy, and the population at the level of the family, street and neighborhood.
The conference organizers, John Henderson and Alessio Assonitis, invite proposals for 25-minute papers (in English or Italian) that address the following themes:
Art and Architecture
Religion
Institutional Reactions
News, News Networks and Mail
Minorities, Xenophobia and Scapegoating
Poverty and the Urban Environment
Lazarettos and Hospitals
Plague and the Senses
Urban versus Rural
Gender
Violence and Punishment
Medical and Scientific Theory and Practice