The role of the Medici family as supporters of the visual arts in fifteenth and sixteenth century Florence is universally recognized but their role as patrons of music is less well known. Their influence led to the establishment of the Florentine Camerata (a group of scholars, poets and musicians), which would go on to invent opera and lay the groundwork for the Baroque style that dominated the art form in the following century. Considering the great sacred choral traditions of Venice and Rome at this time, it would seem highly unlikely that Florence had no such equivalent. Archival evidence to date suggests that Florence did indeed have a rich tradition of sacred music. This project has the potential to make an important contribution not only to our understanding of the history of music in Florence but also to the wider repertoire of sacred music itself.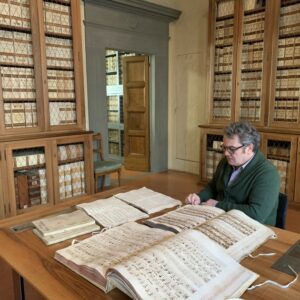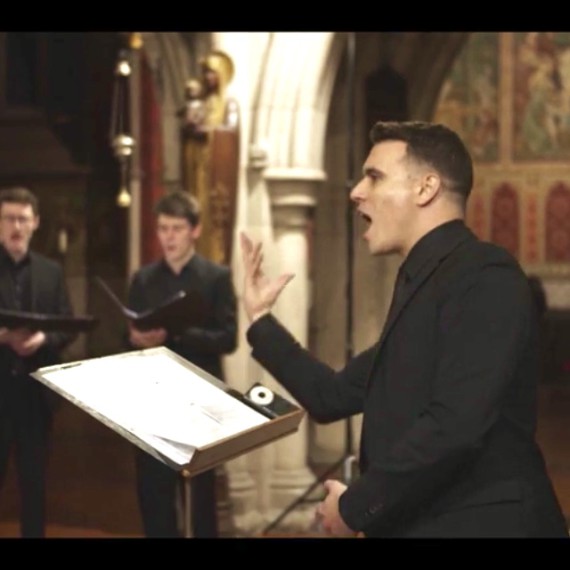 Copious documentary evidence (mostly in letters written to and from the Medici but also in their inventories and account books) indicates that among the manuscripts housed in Florentine archives and libraries, there lie masterpieces of sacred music as yet undiscovered. The Medici Archive Project database (mia.medici.org) contains over 1000 unpublished letters from the age of the Medici relating to music and musicians and thus providing the lead for finding musical manuscripts. Over 20,000 musical manuscripts are housed at the Florentine State Archive, the National Library in Florence and in the archive of the Florence Cathedral. Whilst the collections have been explored from various angles, as yet sacred music has not been thoroughly researched.

Our aim is to uncover, examine, publish and perform hitherto unknown sacred musical manuscripts produced during the fifteenth and sixteenth century in Florence.
In November 2018 the Medici Archive Project established the Michael Lewis Fellowship for research on sacred music of the Medici. The recipient Dr. Giordano Mastrocola, (musicologist and Senior Researcher) works alongside  Mr. Mark Spyropoulos (musician and Project Director) for the research, discovery and editing of the scores.
A key part of this research project is performance. A new vocal ensemble Vox Medicea, directed by Mr. Spyropoulos, is dedicated to the performance and recording of these newly discovered works. Our aim is to greatly improve the understanding of this repertoire and importantly, to bring this music to life for a wider audience.
A true part of that magical and innovative time in Italian culture that from so many perspectives we can perceive as the very starting point of our Western musical tradition. It is being beautifully researched and also directed by Mark Spyropoulos, and sung here by a group of outstanding British singers fully in tune to this newly re- discovered lyrical world. – Sir Norman Rosenthal
I feel very privileged to have been here this evening. It's very exciting to hear this music from Florence … it's strange that their music has had less attention than that of Rome or Venice, and I think it's a wonderful initiative to explore it all. – Dame Emma Kirkby